The Earwig
Subterranean Press recently discovered the front page of a 1702 issue of The Earwig, the newspaper mentioned in Mister Slaughter. Our thanks to crack researcher Gwenda Bond for unearthing this little tidbit.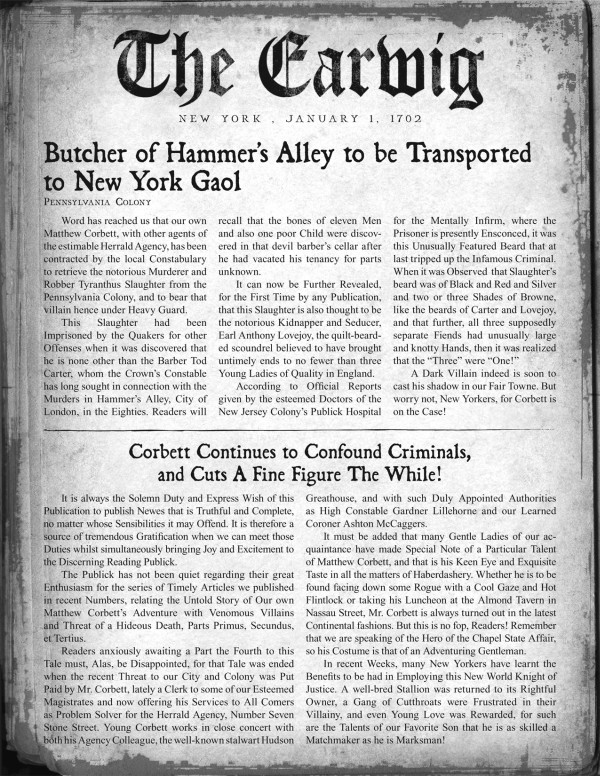 ---
Robert McCammon reads from Mister Slaughter
On Saturday, March 28, 2009, Robert McCammon was a keynote speaker at Alabama Bound, held at the Birmingham Public Library in Birmingham, AL. Mr. McCammon read a chapter from his upcoming third novel in the Matthew Corbett series, Mister Slaughter.
Audio:
Download audio-only MP3s of Robert McCammon's Alabama Bound presentation below.
---
Robert McCammon interview for Alabama Bound 2009